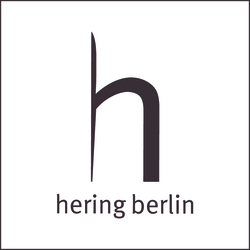 HERING PORCELAIN
A celebration for the senses!
This biscuit porcelain is designed AND handmade in Germany. It promises to become a classic of our time. Stefanie Hering creates exciting decors that could be mistaken for art. They are however durable and eco-friendly.
Stefanie Hering combines the traditional art of porcelain with a modern minimalistic design. The clean look of VELVET is not only timeless but can be easily combined with all other decors.
PULSE, a delicate relief of fine lines,resonates with modern art and sculpture. This decore is a holistic sensory experience. The feel of this unpolished biscuit porcelain is a sensual to say the least.
CIELO is a witness to the craftmanship that goes into each piece of HERING porcelain.The play of light and shade through the holes makes each piece into a unique theatrical experience.
GRANAT is  my personal favourite. Abstraction, modernl lines and individual pieces make a table with this decor into a work of art!